Japan's Best Food Manga -7 selections-
Work Style
Relesed:Mar 25, 2020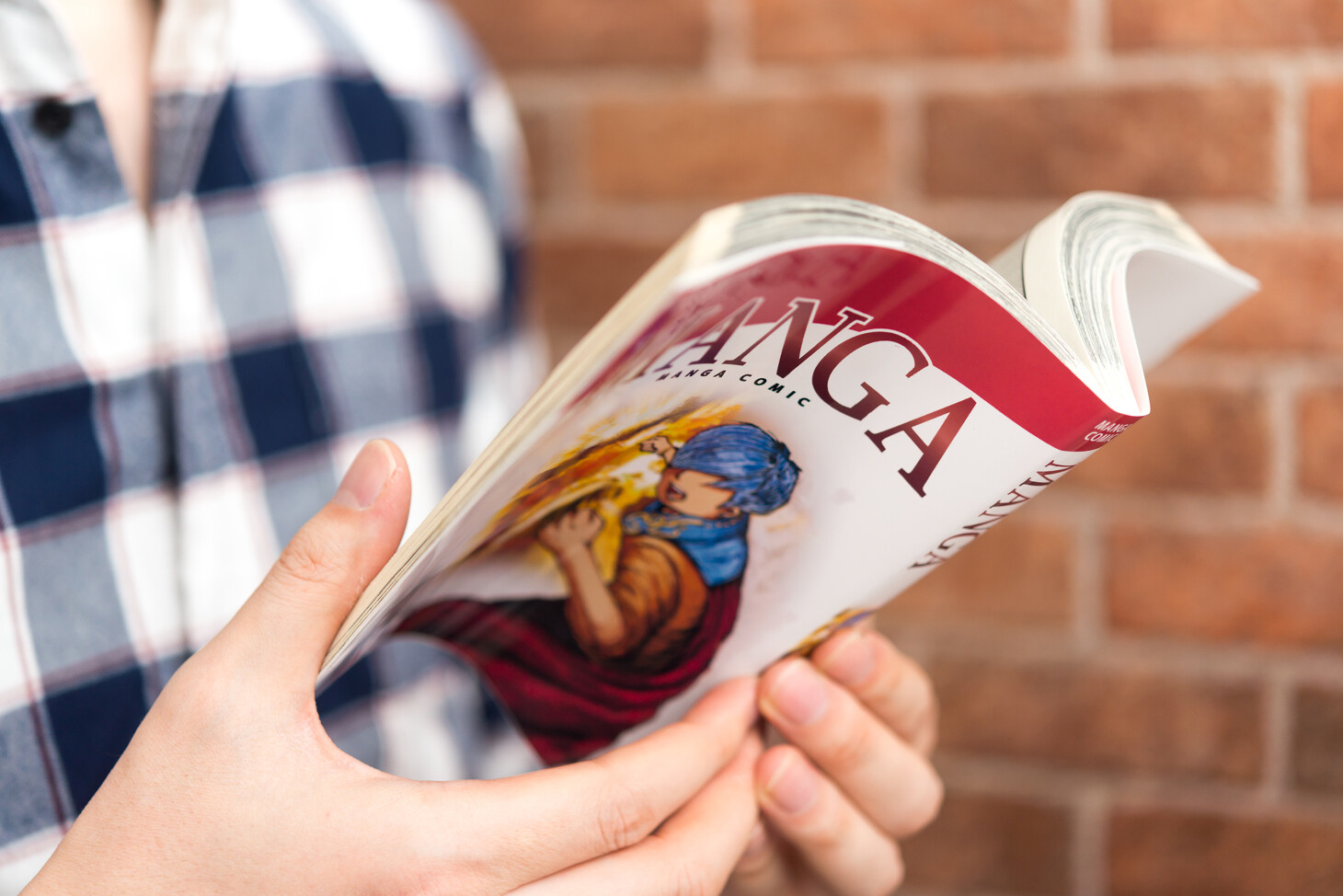 Japanese manga has various genres such as battle and love. There are many manga relating to "food" such as cooking and chefs. This time, we would like to introduce food manga whose English version is published. Food manga with showing detail of cooking and a wealth of expertise also help you learn Japan's food culture. Be sure to check it out those who want to work at a restaurant in Japan, as well as those who are interested in Japanese food culture.
『Yakitate!! Japan』 Written by:Hashiguchi Takashi
Azuma Kazuma possesses "Hands of Sun".These hands are warmer than normal human hands temperature and those are suitable for making bread. He struggles to create the world-class Japanese bread "Ja-pan". In the story, you can lean expertise about bread and see Japanese unique bread such as 'Melon-pan' and 'Yakisoba-pan'. An anime television series produced from 2004 to 2006, and bread in this manga were turned into products.
From 2019, "Yakitate!! Japan-Super Real-"(Kenzo Irie) depicting a hero who became a baker and who admired "Yakitate!!Japan" is serialized.

『THE DROPS OF GOD』 Written by:Agi Tadashi、Illustrated by:Okimoto Shu
Kanzaki Shizuku searches for wines called "Twelve Apostles" and "Drops of God" in the wake of his father's death. His father was a wine critic. The manga presents various wines and wine's allure. You can also read it as a wine primer.
It is a winner of the 2009 Gourmand World Cookbook Awards which are seen as Oscars of the cookbook. It is a manga that is appreciated not only in Japan but also worldwide. From 2015, "Marriage-The Drops of God Final Arc-"(Written by:Agi Tadashi、Illustrated by:Shu Okimoto)is serialized. In the series, focusing on the "marriage" between wine and food.

『Antique Bakery』 Written by:Yoshinaga Fumi
It depicts complicated relationships that takes place at the Antique Bakery, where gourmet sweets and drinks are created for guests by four handsome guys.Although it's fiction, you can get a glimpse of how patissier apprentices, sales staff, and other characters work in pastry shops.
Of course, pay attention to the delicate sweets which appear in the manga. In the anime version that was broadcast in 2008, Toshihiko Armizuka, known as a famous pastry chef, produced sweets. If you have the chance, why not check out the anime version too?

『Sota's Knife』 Written by:Sueda Yuichiro、Illustrated by:Honjyo Kei
For those who are interested in Japanese cuisine, "Sota's Knife" describing the growth of the main character, Sota Kitaoka, who trains at Japanese cuisine restaurant in Ginza is a must read.
Sota started out as a chore clerk, but he grew to become a top chef after training. Sota's devotedness to cooking should move your heart. In the serialization of "New Sota's Knife" (Written by: Yuichiro Sueda, Illustrated by: Kei Honjo), Sota's struggle for the Tokyo Olympics is depicted.

『Oishinbo』 Written by:Kariya Tetsu、Illustrated by:Hanasaki Akira
It depicts a culinary battle between Shirou Yamaoka, a journalist working at the Tozai News, and Yuzan Kaibara, Yamaoka's father and gourmet. This manga was published in 1983 (currently not appearing), and has also been turned into anime and drama.
Various genres such as Japanese, Western and Chinese are appearing in the story, so you can learn about various Japanese cuisine and culture through comics.Since it is a masterpiece of more than 100 books, it may be good to read from the volume 1 or to pick up on the theme you are interested in.

『Food Wars!』 Written by:Yuto Tsukuda、Illustrated by: Shun Saeki
This is the story of Yukihira Soma growing through prestigious cooking schools. Soma's family runs a family restaurant in a downtown area. You can learn about ingredients and cooking while enjoying the culinary battles played by the characters.
Some of the original dishes that appear in the manga have recipes to cook in real, so it is recommended that you try making them.The series ended in 2019, but season 5 TV anime will be broadcast from April 10 2020.
『Ms. Koizumi Loves Ramen Noodles』 Written by:Naru Narumi
The theme of this manga is ramen which is popular Japanese dish. This is a story about a mysterious girl transfer student, Koizumi-san, who enjoys eating ramen. One of the highlights is the knowledge of ramen that Koizumi-san talks about, as well as the depiction of ramen that you will want to eat.
The depicted ramen in the manga is referring to a real shop. So if you are interested in some ramen, it is recommended to visit the shop.


Learn Japanese food culture through manga!
This time, we introduced food manga whose English version is published. There are still many other food manga in Japan. If you read the Japanese version, it will be useful for studying Japanese. If you are interested in some food manga, why not try reading it?

【Jobs relating to this article】
>Cafe, Bakery, Sweets jobs
>Sommelier jobs
>Japanese food jobs
>Ramen jobs