User Interview! Voice of Company and Job Seeker
Work Style
Relesed:Mar 03, 2020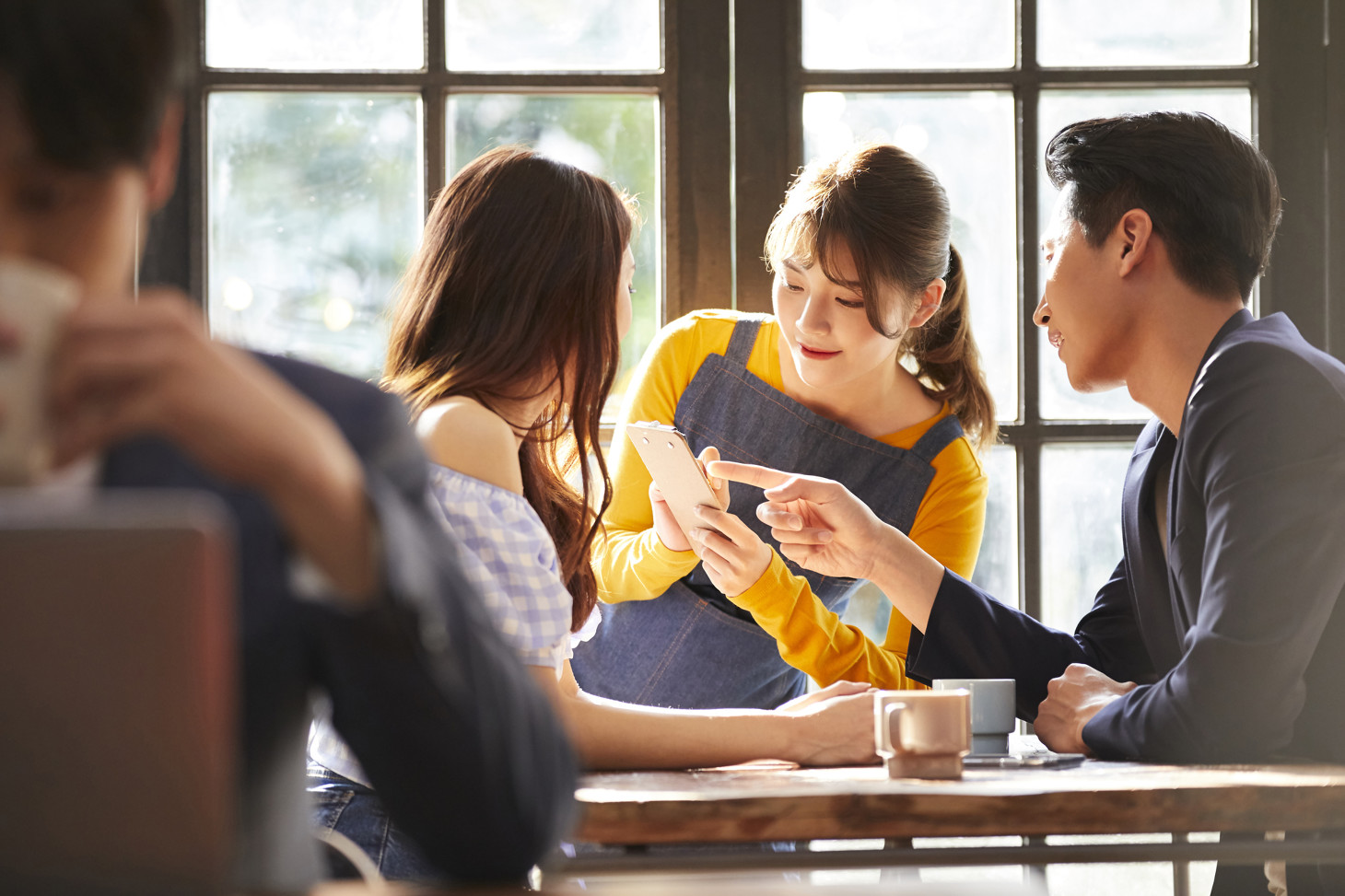 'What is it like working at a restaurant in Japan?' 'What kind of shop owners are recruiting?' There may be some job seekers who wonder like that things. We interviewed a restaurant owner who actually hired foreign staff and the staff who was hired through Food Job Japan. We introduce you Food Job Japan users real voice.
Shop owner who hired foreign staff told us about hiring new staffs.
Creating an atmosphere that is easy to say even small things is the key of staff retention
The reason for recruiting foreign staff is to open a cafe where customers can enjoy to speak English. There is another reason why I hired a foreign staff. I wanted to make an opportunity for foreigners in Japan to learn something new. Some customers came to enjoy English conversation with the staff. I realized that the circle of people expanded with the new staff.
For the stability of staffs, we strive to create an environment where it is easy to tell any problems and troubles in daily life. Creating an environment where staffs can easily consult, such as not knowing how to buy a commuter pass, will reduce stress on foreign staff.

Help each other
As an employer, I think it is important to help each other with new staff members. I put myself in his/her position to understand new staff's feeling. In the interview, I think we employers should try to look at the personality of the interviewee as well as their appearance and language skills.
I carefully respond to each application to hire staff. I respond to applicant as soon as possible while the applicant is motivated. I ask applicants to bring resume and residence card for the interview. I think it is important to talk directly in an interview to know the applicants'personality and motivation. At interviews, I will check if they have working manner, which is like that they come on time or late, to work in Japanese society. After that, I ask about the reason for applying and the work schedule with imagining that I can work together happily after hiring.
Stock photos:PIXTA
We asked about the work in Japan to a new staff who found a job in Food Job Japan.
She came to Japan in 2019 from US.
She was looking for a job in Food Job Japan and got a job at cafe in Tokyo.
We asked her about job searching and working in Japan.
Food Job Japan(FJJ):Please introduce yourself.
She:I'm from US. I graduated from high school and came to Japan.

FJJ:What brought you to Japan?
She:I want to be a English teacher in Japan. For that, I'm going to Japanese language school now and planning to enter University in Japan to study for being a teacher.

FJJ:Why did you choose working at cafe as part time worker.
She:I thought I could learn Japanese while working because I could communicate with the Japanese through customer service. I have just arrived in Japan and am studying Japanese, but I thought there would be a chance at a restaurant to be able to play an active part even if my Japanese language level is low.

FJJ:What are you doing in your work?
She:I was accepted by a cafe in Tokyo. I serve customers and provide drinks.

FJJ:It is your first part-time job in Japan, what did you talk about during the interview?
She:I was asked reason for applying and preffered working hours. The shop told me how to prepare for work. The employer told me to be polite to customers, and also that it is important to have a friendly smile so that customers could easily talk to me.

FJJ:What kind of clothes did you wear for the intervew?
She:Blouse and jacket. I went to the interview with clean clothes.

FJJ: How are you feeling when you actually start working?
She:I sometimes find it difficult to understand Japanese while communicating with customers, but I enjoy working because the customers are kind to me.The shop is located in an office area, so there are many workers working nearby.


It's important to have a feeling of helping each other and working positively.
If you want to work at a restaurant in Japan, let's start looking for a job in Food Job Japan. >>Search for restaurant jobs